The Problem with Learning Languages in a Classroom
Recently, I was talking to a girl I know who decided to start learning a language to be able to travel comfortably later this year. She is studying to be a lawyer at a university already, so she decided to take the language course through the university. The previous week, I had recommended a website where she could find a native speaker to practice with, a service that is free, (www.conversationexchange.com.) This was her response,
"No, not yet. The reason is that I am worried about saying something wrong. I am kind of nervous to try, It's also very uncomfortable for me to talk to people for the first time especially by Skype. Sometimes when I am in my language class, my professor will ask me a question. Even if I think I know the answer, I don't want to say it because I think I might be wrong or I think I might have misunderstood the question."
Where does this negative feeling of being 'incorrect or wrong' come from???
Well, I will tell you what I think…
Schools from all around the world use a similar method for teaching groups of people. They present the information to the students, they ask some questions to make sure the students understand, they do some exercises and then they give you a test to evaluate your performance. This is the system I know and see the most often in public schools since, I was a child. Of course, there are exceptions. So what is the problem with the system?
There is only one goal for the student: To try to be correct!
The education system values these ideas: it is bad to make errors, to be incorrect or to not know the answer. If you are not correct, you will receive a penalty such as a lower grades or marks, social humiliation and you will likely feel stupid for not knowing the answers.
To me that is a problem when learning languages in a classroom.
We are not born with this knowledge, which is why we are in school or a course. The only way to learn is to make mistakes until you figure out how to do it correctly. This teaching method is accepted and is used because it allows teachers to measure results. The issue with this style of teaching is very clear when you compare learning a subject like math to learning a language. Math requires practicing a method to learn how to find the right answer. Language is creative and there are dozens of ways of expressing the same thought. There is no single answer that is right or wrong, just lots of practice to figure out how to say it better.
Anyone who is learning a language knows that you need to try to use it. What happens is: we make lots of mistakes, ask lots of questions (questions that feel like stupid questions) and we need to be corrected all the time! In order to learn ANYTHING, you need to try you start by taking a few guesses or tries until you find the answer.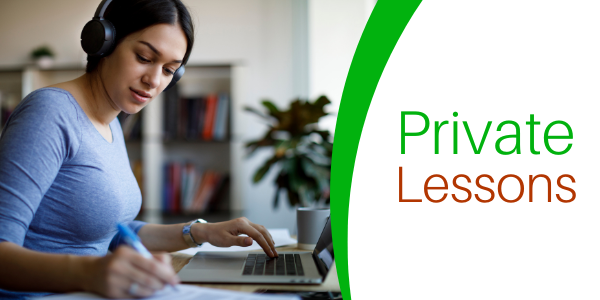 Reach your English goals faster with the one-to-one support of a teacher.
Find a time to book your trial lesson!
I want you to imagine you are in a classroom and the teacher decides to ask you a question. You aren't sure of the answer. This isn't your fault because the teacher has not taught you or given an environment where you can safely ask the question. Next, you are forced to respond with either a guess or to announce to the entire class that you do not know the answer. Then you feel like an idiot, you feel stupid, you feel that everyone else in the class must think you are stupid too and of course, the teacher thinks you don't remember anything they have taught you. This is a perfect example of the social humiliation aspect of being incorrect. If you are correct and you know the answer – you are allowed to skip the penalty for not knowing something new.
Where is the encouragement to try even if you are incorrect? Why is there no system to reward students for trying? The harder you try, the more you should be rewarded. A person who tries all the time, without fear of being embarrassed, receiving poor grades or looking stupid will perform better, they will learn more. They will ask more questions too.
Unfortunately, after going through an educational system that values 'being correct' above everything else; we develop a mental attitude that makes us hate the feeling of 'being incorrect'. It has created an ego inside of us and that ego has one goal: I must be correct so I can be reward by the education system. Making mistakes is an unavoidable part of learning, teachers know this fact but the method of teaching does not create the optimal environment for learning.
I cannot offer any solutions to the problems in the teaching methods I have talked about today, but I hope that by telling you my opinion, you will be aware of your natural desire to be 'correct' all the time and where it comes from. 
By the way, if you feel that having the personal support of a teacher who is focused on YOUR goals is what you need, be sure to check out our private lessons and book a trial lesson. 
For writing, editing and presentations, Studycrumb is a great option to assist with this area of your English.